DDOS PROTECTION
Our protection zone is Fast, Safe and Powerful.
Our two options, DDoS Defense VPS and dedicated server are the most effective ways to prepare for a DDOS attack.
You can set it up to work independently and freely in a bypass way through our servers located in a strong dedicated DDoS defense network.
Kdatacenter has some of the most experienced engineers in Korea with the best DDoS defense engineering skills. So that you are prepared and able to cope with the DDoS attack accurately and fast.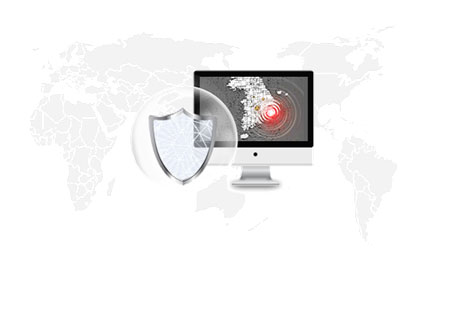 10G Lite v1
$89

/ month

1 vCPU
1G RAM
From 100GB SSD
From 1000GB Bandwidth
Linux/Windows OS
1Gbps Port Network
UDP blocked
Anti-DDoS Network
10Gbps DDoS Protected
10G Lite v2
$119

/ month

2 vCPU
2G RAM
From 100GB SSD
From 1000GB Bandwidth
Linux/Windows OS
1Gbps Port Network
UDP blocked
Anti-DDoS Network
10Gbps DDoS Protected
10G Lite v4
$139

/ month

4 vCPU
4G RAM
From 100GB SSD
From 1000GB Bandwidth
Linux/Windows OS
1Gbps Port Network
UDP blocked
Anti-DDoS Network
10Gbps DDoS Protected
100G+ v4
$198

/ month

4 vCPU
8G RAM
From 100GB SSD
From 1000GB Bandwidth
Linux/Windows OS
1Gbps Port Network
UDP blocked
Anti-DDoS Network
100Gbps DDoS Protected
100G+ v8
$238

/ month

8 vCPU
16G RAM
From 100GB SSD
From 1000GB Bandwidth
Linux/Windows OS
1Gbps Port Network
UDP blocked
Anti-DDoS Network
100Gbps DDoS Protected
100G+ v16
$298

/ month

16 vCPU
32G RAM
From 100GB SSD
From 1000GB Bandwidth
Linux/Windows OS
1Gbps Port Network
UDP blocked
Anti-DDoS Network
100Gbps DDoS Protected
Anti-DDoS Dedicated Servers
Advance Silver
$498

/ month

E3-1231v3
4C/8T
3.4Ghz Clock
16G RAM
1TB(Replacable) SATA3
1TB Bandwidth
1 IP Address
UDP blocked
Protection with IPS
200G or more
Advance Gold
$598

/ month

E5-2650v2 DP
16C/32T
2.6Ghz Clock
32G RAM
300G SAS
1TB Bandwidth
1 IP Address
UDP blocked
Protection with IPS
200G or more
Advance Platinum
$698

/ month

Xeon Silver 4208 DP
16C/32T
2.1Ghz Clock
64G RAM
256G SSD
1TB Bandwidth
1 IP Address
UDP blocked
Protection with IPS
200G or more
Included Features and Services
Your servers are placed in a redundant DoS/DDoS Protected network with multiple 10GE carriers providing the best connectivity with East Asia.
A DoS/DDoS Attack is mitigated nearly instantly, avoiding downtimes and side effects related with it.
Quality is an important factor, our engineering team is always available for you.
All kinds of DDoS attacks are mitigated into our systems and only the good traffic is allowed to pass.
We aren't resellers like the competition, we develop our mitigation technology daily, improving it day-by-day to become the most up to date and quality DDoS Protection available.
You will be protected against any kind of DDoS Attack, being TCP, UDP, CC Attack and so on…